As a parent, you will have to handle a lot of responsibilities such as looking into the health and the comfort of the children. You have to keep in mind that each of the actions that you take will have a major effect on the life of the baby. Therefore, if you are making a certain change to the way that you are taking care of the baby, you have to do it after much consideration and research. Most of the time, parents tend to make mistakes that will affect the baby's mood, health and even safety. One of the most interesting and careful things that you should do is to choose the right clothes for the baby. Out of the clothes that you choose, the hats for your baby or toddler are significant. Therefore, it is essential that you make a choice with much care. If you are not clear about what needs to be said and done when it comes to choosing the best toddler hats, here are some of the things that you need to know:
Stay with Whats Trending
If you want your child to dress trendy from a smaller age, then you should definitely pick out the best hats for them. One of thing that doesn't go out of trend is baseball fashion. One thing that you toddler would best in and he or she will love our toddler baseball caps. Surely, when they see their baseball role models and wear hats just like they do, they will be motivated to do great in their life. Therefore, if you are shopping for clothes for your toddler, do not forget to make this addition.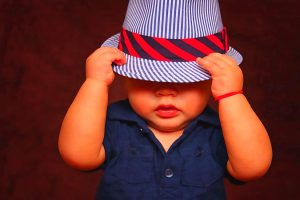 The Choice of Fabric
The choice of fabric when it comes to choosing hats is very important. Therefore, you have to make sure that you choose a fabric that is soft and warm. In order to bring about maximum comfort to a baby, it is highly recommended that you go for the option of hand knitted hat or you can always go for a material that is recommended for the age of your baby.
Always Go for Organic Cotton
Surely, you have to make sure that anything that comes in touch with the baby is free from chemicals and other toxins. Therefore, you should always look into buying products that are made of organic materials. When you do, it will be easier for you to be worry-free about your baby's health and comfort. Therefore, make sure that you look into the materials that the hats or any other type of the clothing that you purchase is made of to be sure that they are safe.